The best hand sanitizer ever And its small and portable and fits right in your pocket!!!
Scents Available:
New Packaging (P100):
Bonjour (Raspberry Rosé) – SOLD OUT
Heart of Gold (berry sweet) – SOLD OUT
Ooh La La (French Tulips) – SOLD OUT
Paris (Springtime in Paris) – SOLD OUT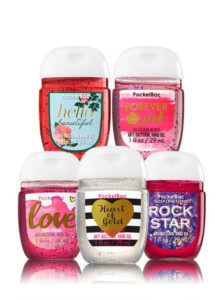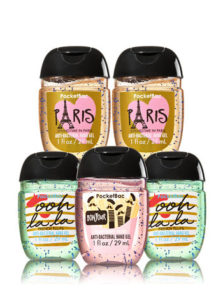 Old Packaging (P100 with free holder):
Island Margarita
Pure Paradise
Spring Time & Clementines
Sunshine & Lemons
Sweet Tangerines
White Lily Lime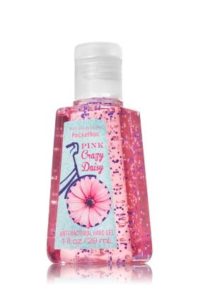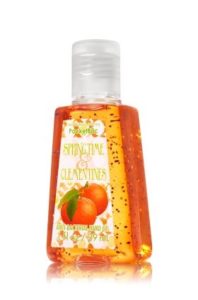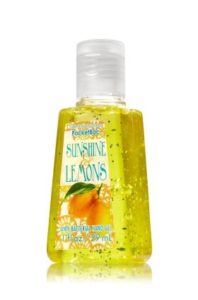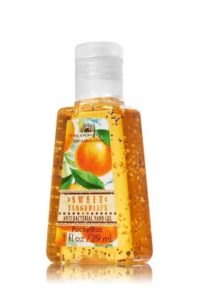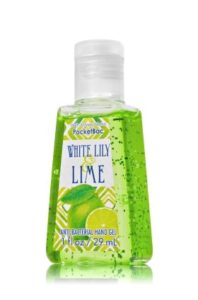 Sale

Brand New, Guaranteed Authentic from USA
Keep your PocketBac™ Hand Sanitizer close at hand with our glittery holder. Conveniently attaches to your key ring, back pack, and more. It is adjustable for convenience.
Pocketbac Holder in New Packaging (P75)
Black
Pink
Purple
White Glitter
Bundle Sale:
1 – 9pcs P75 each
10 – 19pcs P70 each
20pcs and up P65 each
---
Pocketbac Holders in Old Packacing (P30)
Solid Colors (P30)
Black
Black Glitter
Blue Glitter
Dark Purple Glitter
Fuchsia Glitter
Green Glitter
Purple Glitter
Clear Colors with Glitters(P30)
Clear Blue Glitter
Clear Fuchsia Glitter
Clear Gold Clitter
Clear Green Glitter
Clear Pink Glitter
Clear Pink/Green Glitter
Clear Purple Glitter
Clear Red Glitter
Clear Silver Glitter
Swirl Colors (P30)
Aquamarine Swirl
Pink/Blue Swirl
Pink/Green Swirl
Pink/White Swirl
Purple Swirl
Red/Pink/White Swirl
Swirl Colors with Glitters
Blue/White Swirl Glitter
Pink/Red Swirl Glitter
Pink/Yellow Swirl Glitter
Glow in the Dark (P30)
Pink Glow-in-the-dark
Purple Glow-in-the-dark