Bath and Body Works Car Air Fresheners
Keep your car smelling as great as your home with the selection of car air fresheners. Scentportable holders, refills, and vent clips will keep your car smelling great with undeniably refreshing fragrance. Invite these amazing car scents indoors with home fragrance from Bath & Body Works.
Combine with your fave scentportable holder to refresh and renew your car with continuous fragrance for 4-6 weeks!
Scentportable holder sold separately
Scents Available:
Beautiful Day
Black Cherry Merlot – SOLD OUT
Bourbon Sea Salt Caramel
Cactus Blossom
Cinnamon Caramel Swirl
Crisp Morning Air
Eucalyptus Spearmint (Aromatherapy Stress-Relief)
Lavender Vanilla (Aromatherapy Relax) – SOLD OUT
Mahogany Teakwood
Noir for Men
Ocean for Men – SOLD OUT
Orange Ginger (Aromatherapy Energy)
Rose Water & Ivy
Sandalwood Suede for Men
Sweet Pea – SOLD OUT
Vanilla Bean
Vanilla Coconut – SOLD OUT
Watermelon Lemonade
Winter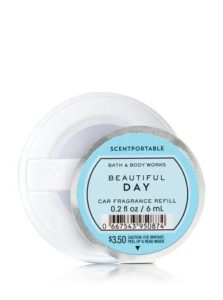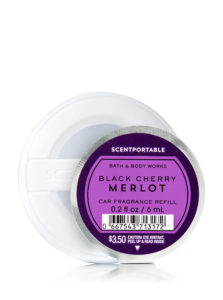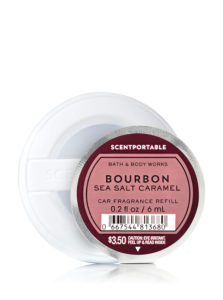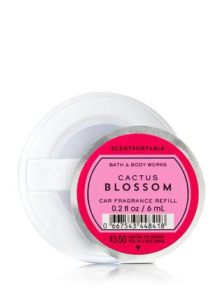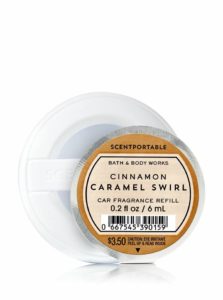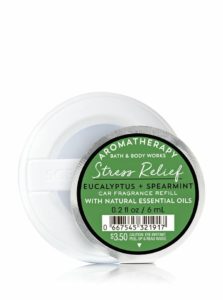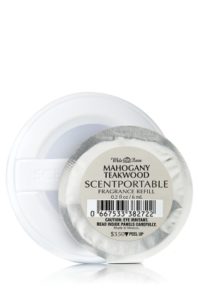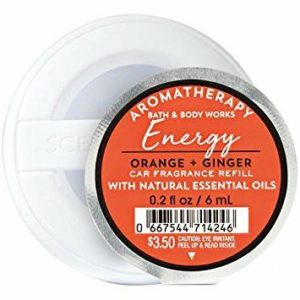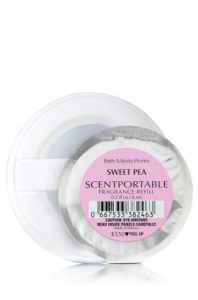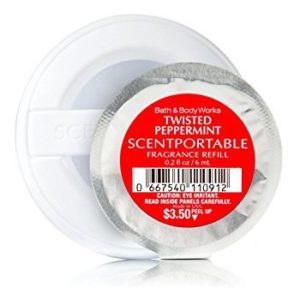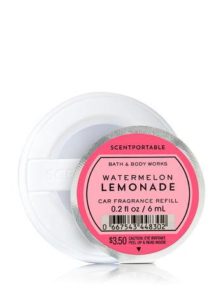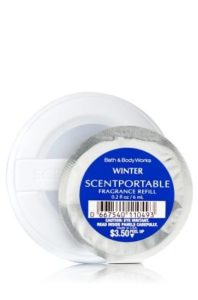 Sale

Simply pair with your favorite Scentportable Refill to radiate fragrance into your car without a plug, battery or flame. The built-in clip base attaches to your visor or seat pocket for a scent-sational driving experience.
***Fragrance Refill sold separately
Designs Available
VENT CLIPS:
Criscross Rose Gold Vent Clip
Pewter Dark Gray  Vent Clip
VISOR CLIPS:
Black Soft Touch Visor Clip
Dahlia Flower Visor Clip
Shimmer & Shine Visor Clip
USA Price $7.50